Welcome To Charles Park's Real Estate Web Site
Experience the difference in working with Charles, one of the Greater Toronto Area's top agents.
Charles Park
Broker/Manager
Email:
charlespark@trebnet.com
647-292-8886
Mr. Park, who was originally licensed to practice real estate in 1995, specializes in Multi-Residential, Retail and Industrial Sales and Leasing. His previous experience as an Information Technology executive at Delta Hotels and Resorts and a Recreational Facilities Manager at the City of Scarborough, enables him to uniquely communicate effectively with highly technical investors. Additionally, Mr. Park's 12 years of award winning residential sales experience has added to his already impressive arsenal of skills.
Mr. Park also property manages his family's income properties and advises clients on related investment property issues.
Education
Centennial College, School of Hospitality
Technology Expertise
Mr. Park possesses an extensive technical background. During his career in hotel I.T. management, he has prepared and managed numerous projects and solution applications relating to computer software, computer hardware, relational databases, computer security and computer networks. He has worked with numerous companies, including GEAC Microsystems, Microsoft, Novell, Sun Microsystems Inc., Google Inc., HP, and Avaya Unified Communications on integration matters.
Admissions & Registrations
Registered Real Estate Broker
CCIM, Candidate
Honors And Awards
RE/MAX Award for Highest Net Growth Office in Large Market (2014), RE/MAX LLC
RE/MAX Top 50 Commercial Commissions (Q3/2014), RE/MAX LLC
RE/MAX Hall of Fame (2012) Award, RE/MAX LLC
RE/MAX Award of Excellence (2008) Award, RE/MAX Hallmark Realty Ltd.
Personal Interests And Activities
Golf, Freestyle Skiing & Snowboarding, Beach Volleyball and Travel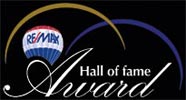 ---

SEND ME A TEXT MESSAGE NOW!